Undergraduate courses in India education is education conducted after secondary education and prior to postgraduate education. It typically includes all postsecondary programs up to the level of a bachelor's degree.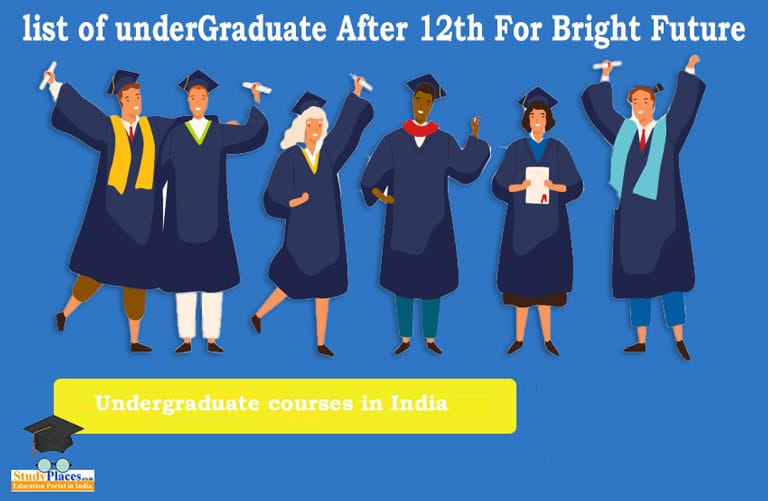 Undergraduate education structure
Regular degree programs in
Arts
Science
Commerce
Social Sciences
are three-year programs while professional programs in
Engineering
Medicine
Dentistry and Pharmacy
range from four to five and a half years.
Academic performance is measured on a 10-point scale with 10 meaning 'excellent' and 4 meaning 'passing'.
The individual semester average is known as SGPA (Semester Grade Point Average) while the average of all semester grades is known as CGPA (Cumulative Grade Point Average).
A credit system based on majors and minors is slowly gaining popularity, with the credits required to complete a course ranging from 120 to 140.
undecided head is not allowed
Minimum 75% attendance is mandatory for most universities
Age range for Admission in Undergraduate Course in India
While the plurality of students at both four-year and public two-year institutions are between the
ages
of 18 and 24, students at for-profit institutions tend to be older: almost half are
age
30 or older. Nonetheless, more than 20 percent of
undergraduate
students at four-year institutions are over the
age
of 24.
Let's look at the list of specialized undergraduate/bachelor's degrees programs offered in India:
Bachelor of Engg./Tech
BMS/BBA/BBS
Bachelor of Law
Bachelor of Medicine (MBBS)
1. Bachelor of Arts
Offering courses in
Top Colleges: Lady Shri Ram College for Women and St. Stephen's College (New Delhi), Loyola College (Chennai)
2. Bachelor of Science (BSc)
Top Popular BSc Specializations in India list below:
Top Colleges: St. Stephen's College (New Delhi), Loyola College (Chennai), and St. Xavier's College (Mumbai)
3. Bachelor of Commerce B.Com
Fewer specializations are available in this stream, but some of them include
Commerce graduates generally progress to higher degrees like
and can also pursue management studies
Top Colleges: Shri Ram College of Commerce and Lady Shri Ram College for Women (New Delhi), Loyola College (Chennai)
4. Bachelor of Engg./Tech
Specializations are available such as
Computer Applications (also offered specifically as BCA)
Electrical and Electronics
Information Technology
Automobiles
Software
Biotechnology
Civil
Mechanical
Top institutes: IIT-Kanpur, IIT-Delhi, and IIT-Kharagpur; Christ University (Bangalore) is highly ranked for computer applications
Specializations include
Top Institute: Delhi College of Advanced Studies, IP University, Delhi
6. Bachelor of Law
Specializations include
The curriculum includes seminars, tutorial assignments, moot courts and practical training programs
Apex Institution: National Law School of India, Faculty of Law, University of Delhi
7. Bachelor of Medicine (MBBS)
a period between four and five and a half years; The program includes a 12-month long internship
Top Medical Colleges: All India Institute of Medical Sciences, Lady Hardinge Medical College.
8. Bachelor of Dental Surgery (BDS)
BDS A 5-years undergraduate program and the only approved professional dental course in India.