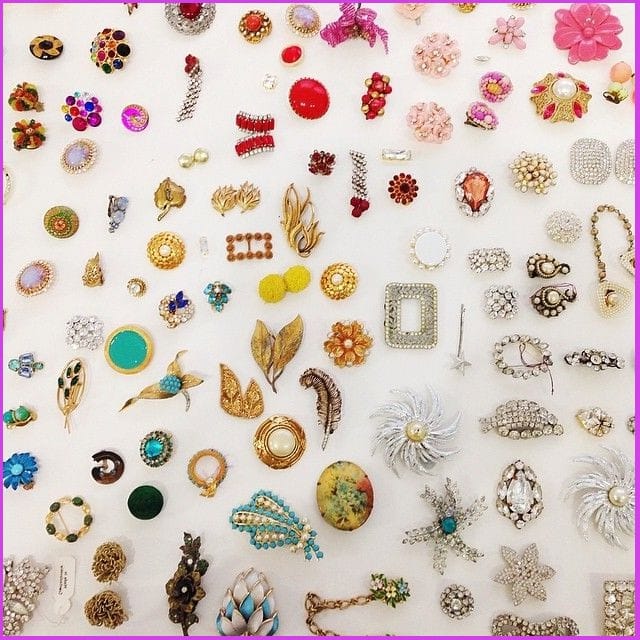 Bachelors of Design in Accessory Design
Firstly, Its a Full time 4 years Graduation Course focusing on Designing Accessories for Different Culture & Attire. Accessory is an Item in an secondary manner contribute to provide soothing, pleasuring & Powerful expression.  Moving into a good looking comfort with the capacity to Express. Secondly, It is also a design of Sustainability with design of Social Needs. It involves Critical & Design thinking for Innovative & Effective problem Solving. Thirdly, and most important,  Bdes in accessory Design is taught in a pragmatic manner to better Live understanding with smart Digital Tools. Moreover, The common teachings involves In conclusion, following up explanation with practice is key to mastering a skill-
Regular lectures
Industry leaders experiences lectures
Presentations
Digital Tools Training
Workshops
Live Projects
Field trips
Internships
Apprenticeship &
Training's
Hence Practical teachings gives knowledge of the social context of design along with broader cultural.
1. Know the BDes in Accessory Designs
a lot from global fashion industry. Accessory Designs includes home accessories jewelry (Earring, Nose-pin, Necklace, Anklets, Rings), craft, hair accessories, body gears (belts, mufflers, scarves), bag, furniture, scarves, footwear and Above all, interiors as well.
Students pursuing Bachelor of Design in Accessory Design need to be very creative. This requires not only mapping, interpreting trends but also creating a trend by innovation which is pleasing, pocket friendly and acceptable to all. Also to establish possible possible design directions. Hence it is a fashion and lifestyle accessories course. Accessory designing is most commonly used on gold, silver, wood or wrought iron. Hence it addresses the entire spectrum of lifestyle products, accessories and visual merchandising.
The basic eligibility criteria for Admission in BDes in Accessory Design is that the applicants must have passed 10+2 (any stream) or equivalent from a recognized Indian board.
2. Be aware of how your thoughts and ideas relate to each other BDes Accessory Design: Eligibility Criteria
at first Candidates must have passed 10+2 in (UP, Bihar, MP any where in India )any stream or equivalent from a recognized board or institute.

Also appear and qualify for the entrance examinations conducted by various colleges/institutions.

Candidates should have secured minimum 50% aggregate marks in 10+2.
BDes in Accessory Design Course Highlights
Course Full Form
Bachelors of Designing in Accessory Design
Degree Type
Graduation.
Course Mode
Semester wise
Eligibility
12th Pass from Any Stream from Recognized Board or Equivalent
Age Limit
No age Limit.
Medium of Teaching
The Course is Mostly taught in English but in Some Colleges in Hindi also
Maximum Duration
Maximum Duration provided is 7 years from the date of admission
Skills Required
Good communication skills, Good IQ, Presentation skills, High Patience & Observation, Drawing skills, Innovativeness, Creative nature.
Admission Process
It varies from College to College some require Entrance Exam followed by Interview. Some require SOP + Entrance Exam + Interview.
Software Introduced
Adobe photoshop, illustrator, Auto-CAD, Sketchup, Rhyno, orthography and many more
Bdes Course Fees
Rs 2.0 lakhs to Rs 6.0 Lakhs per Annum ( Including Admission Fees, Semester, Examination & other Charges )
Higher Education
Students have multiple options for Making career in Design as they can Persue M.Design, MA Design – Accessory Design, PGDM in Design & Innovation
Famous Books & Authors
Helper, E.Donald, Wallach, I.Paul. Architecture Drafting and Design.
Hanks, A.David. Decorative Designs of Frank Lloyd Wright
Ching
Top Recruiters
Amazon, Walt Disney, Flipkart, Gitanjali, Godrej Intero, Hidesign, Hyundai, Myntra, Nykaa, Samsung, Swatch Watch, Tata, Titan Co. Ltd., Whirlpool Many Moreover.
Top Job profiles
Entrepreneur, Accessory Designer, Accessory Stylist, Brand Manager, Designer, Giftware Maker, Retail Store Manager, Teacher/Lecturer.
Average Salary
Rs 4.5 lakhs to Rs 6 lakhs
Top Bdes Colleges in India
NID, NIFT, ISDI, Atlas Skilltech University, UPES, Pearl Academy, UID, WUD, SUSHANT UNIVERSITY, IIAD, ARCH, Presidency University, WOXSEN University.
B.Des in Accessory Design Entrance Exams in Particular
BDes Accessory Design is very important for you. Many people struggle in the final analysis If you do, study them and make sure you practice a lot. Our Accessory Design training can help you in admission in case low score. Also, make sure you are aware of the structure of your text. This way, it will be easy to choose the best transition admission Colleges or universities available.
Entrance Exams
Conducting Bodies
Exam Dates
Last Date of Registration
Undergraduate Common Entrance Exam for Design (UCEED)
Indian Institute of Technology, Bombay
23rd January 2022
Nov 16, 2021
Accessory Design Nift Counselling
National Institute of Fashion Technology
in due time
January 2022
Tentatively Dec 2021
Pearl Academy Entrance Exam
Pearl Academy
February Cycle – Written Exam: 5th February 2022
April Cycle in due time
– Written Exam: April 2022
Feb Cycle – 31st January 2022
UPESDAT
University of Petroleum and Energy Studies
March 2022, April 2022, May 2022
31st March 2022
NID Design Aptitude Test (NID DAT)
National Institute of Design
Sunday, 2 Jan, 2022 in due time 2nd February, 2022
Tuesday, 30 November 2021
ISDI Challenge
Atlas Skilltech University
Early Cycle -31st October 2022 Regular Cycle – Tentatively in due time
February 2022
Early cycle – 1st to 30th Nov 2021
Regular Cycle – Tentatively February in due time 2022.
United World Institute of Design Entrance Exam (UIDDAT)
Karnavati University
January 30, 2022
January 15, 2022
Sushant University Design Aptitude Test SUDAT
Sushant University
in due time 2nd February, 2022
25, February 2022
Best Career Options after BDes in Accessory Design:
There are Many bright Career options after Successful completion of the Course
Persue Higher Education (Masters) of 2 years in Duration in Accessory Design
Become an Entrepreneur and Start own business (Startup). Many Top BDes Colleges in India even provide seed funding to their passing out students for startups
Various other lucrative job profiles are as Accessory Designer, Accessory Stylist, Brand Manager, Designer, Footwear/Luggage Designer, Gift ware Maker, Trend Researcher, Handicrafts & Lifestyle Products Maker, Jewelry Designer, Leather Goods Maker, Product Manager, Entrepreneur, Retail Store Manager, Teacher/Lecturer, Visual Merchandiser Moreover.
Bachelors of Design in Accessory Design Course Syllabus
| | | | |
| --- | --- | --- | --- |
| First (1st) Year | Second (2nd) Year | Third (3rd) year | Fourth (4th) Year |
| Visual Culture | Design Culture | Cultural Studies (History) | Business Tools for Designers |
| Material Culture | Design Language | Design Research | Social Enterprise Projects |
| Media Culture (Adobe Illustrator) | Material Design | Envisioning Design Directions | Future Labs |
| Design Culture | 3D Tools | Mass Customisation | Developing Specialized Product (s) |
| Communicative English | Usability | Mixed Materials | Career Mentoring |
| | Object Stories | International Experience | Design Projects |
| | Craft | Small Scale Manufacturing | Creation of a Professional Portfolio |
| | Usability in Practice. | Industry Live Projects | |
Outline of common concepts taught Bdes in accessory design.
History of accessories
Portfolio development
Visual Communication (Graphics)
Accessory specializations
Fabrics and materials
Pattern making and designs
Industrial production
Marketing strategies
Craft development and research
Accessory Sketching Course
Footwear Designing
Handbag & Belt Design Course
Accessories Merchandising
Interior Design
How do you think this BDes will help you with your academic plans and/or in like fashion career ambition?
FAQ
What is Accessory Design in B.Des?
Accessories are personal items, functionally, conceptually and aesthetically related to people and their environment. The curriculum involves exploring, processing and experimenting with ideas, ideas and materials to establish a platform for new ideas and a powerful personal expression.